ABOUT BERTSCHI SINGAPORE PTE LTD
Bertschi Singapore Pte Ltd is a subsidiary of the Bertschi Group based in Switzerland – Europe and has its main operations located on Jurong Island, in the heart of South East Asia's largest chemical hub. Our Jurong Island Chemical Cluster ('JICC') is offering the following value added logistics services (see box).
Our JICC facility offers a state of the art facility for the handling and storage of (non) dangerous chemicals. We operate under the safest possible conditions and at the highest quality standards. Our philosophy is that hazardous goods should be stored on Jurong Island. away from residential areas, schools and hospitals on the mainland.
Our multi-customer terminal is open to any chemical manufacturer and to any tank container operator. With the integration of Bertschi Singapore into the global Bertschi network, Bertschi Jurong Island Chemical Cluster is the gateway to the entire world and opens interesting synergy potentials for the global ISOtank movements of our customers.
Our Services
Warehousing of dangerous and non-dangerous goods
ISOtank storage of dangerous and non-dangerous goods
Wide range of value added activities
Drumming

Blending
Steam heating
Dangerous goods trucking
Customs declarations
Vessel bookings
Freightforwarding services

Integration with Bertschi's Global ISOtank operations network
Read More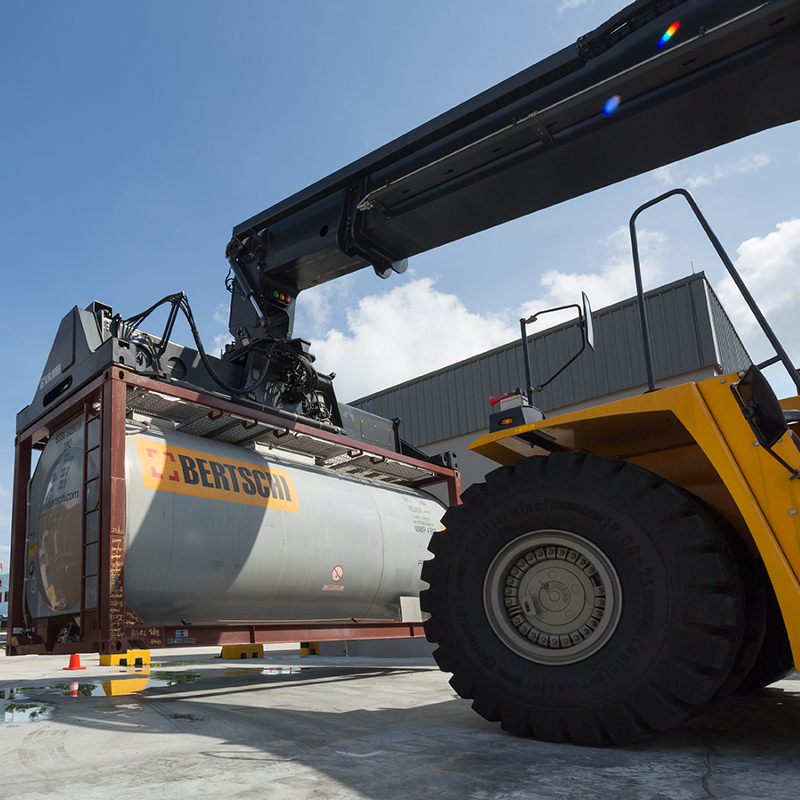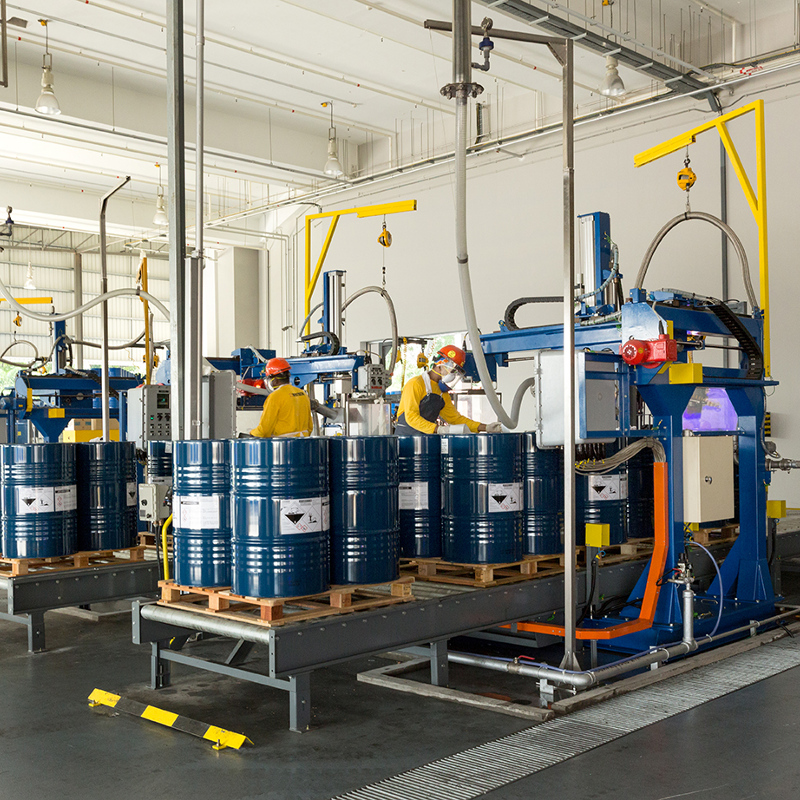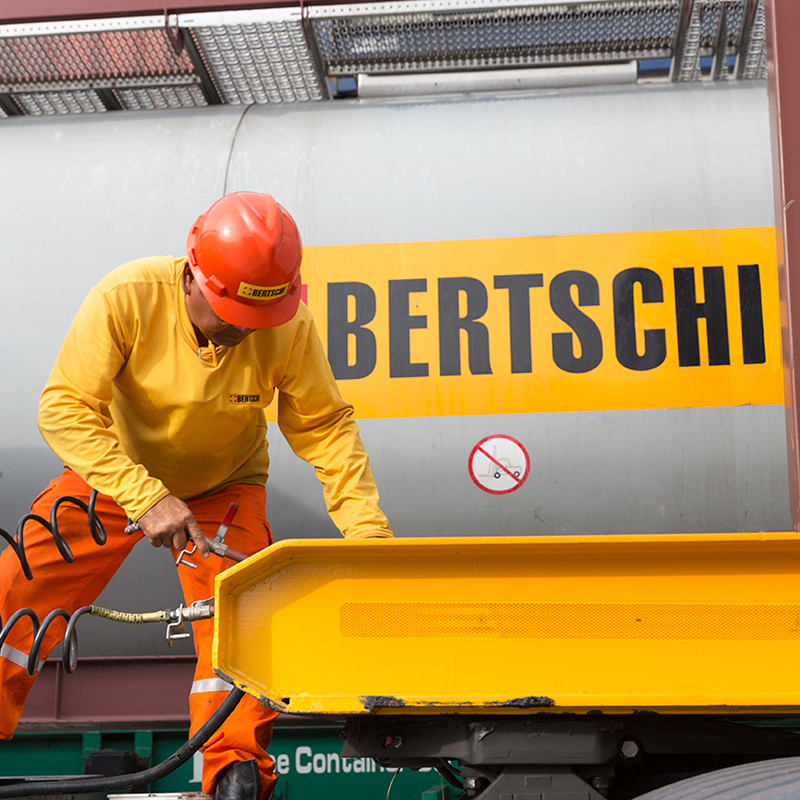 Quality Standards
Operating under the safest possible conditions and at the highest quality standards.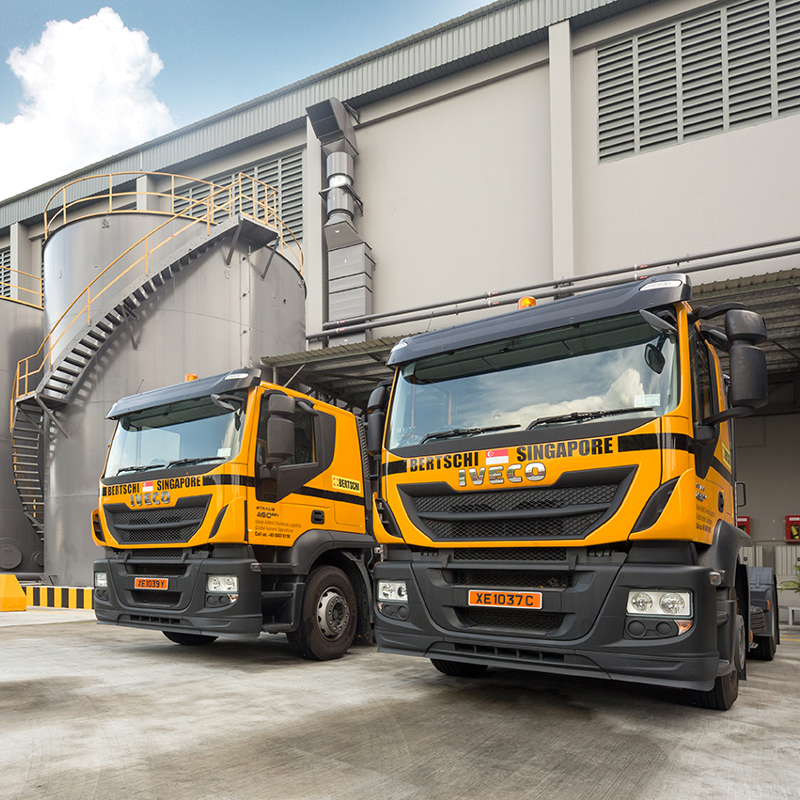 Dangerous good trucking
in Singapore and Malaysia
ABOUT BERTSCHI AG SWITZERLAND
Bertschi was established in 1956. Ever since then, Bertschi has been a family owned company with bulk logistics for the chemical industry as its key competence. Bertschi is the market leader in intermodal chemical transport on the European continent with more than 60 subsidiaries in 31 countries, 25 own container terminals, 5 tank cleaning stations and a significant shareholding in a railway company.
Bertschi employs 2'300 people and operates a fleet of 1'200 trucks, a container fleet of roughly 25'000 units in Europe, Russia, Turkey, the Middle East, China and the US. Further, Bertschi generates a turnover of approximately USD 650 Mio. More information about the company is available under www.bertschi.com.

Bertschi AG
Headquarters in Switzerland, Duerrenaesch